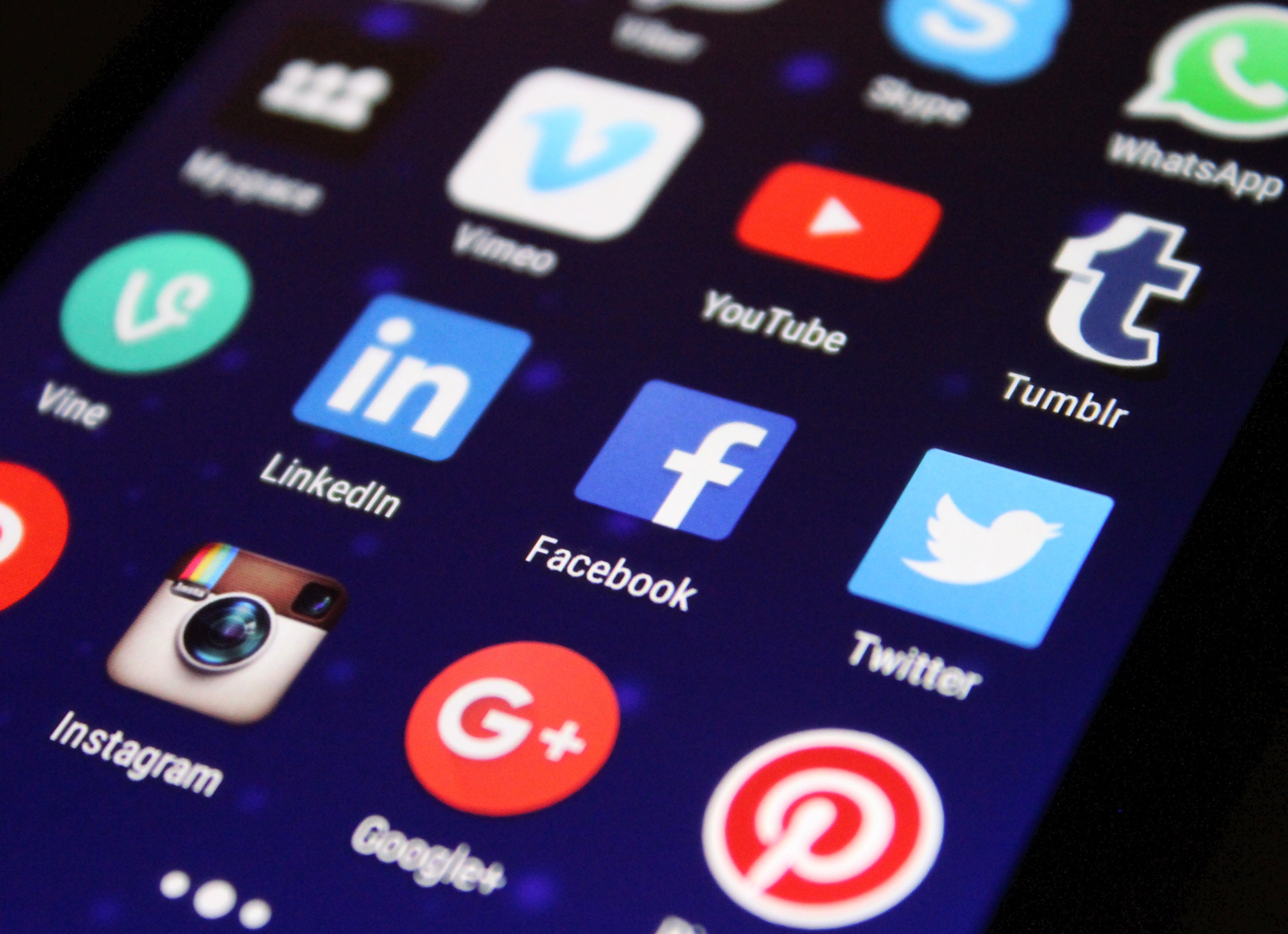 Without a doubt, social media has won the battle of the communication channels during the coronavirus pandemic, and this momentum is undeniably set to continue post lockdown. So, if it's not already one of the most important aspects of your digital marketing, now is the time to make sure it is part of your business's digital future.
1. Improved brand awareness
Social media channels are one of the most effective ways to engage with potential consumers and clients and compared to most marketing channels they are relatively easy to get your head around. Most people these days will have personal accounts on one or more social media channels and even though business pages require a little more thought and effort, they are still very user friendly.
By applying a strategy to your business social accounts, you will undeniably increase your brand visibility and grow your potential client base, making them familiar with your products and services. With just a few hours per week over 90% of marketers said that social media had greatly increased their brand visibility and enhanced their organisation's reputation.
2. Cost-effective
When you compare the prices of different advertising opportunities – from print and online display advertising to SEO, Google AdWords, TV and Radio – social media remains one of the cheapest. Setting up accounts for your business is free, interacting with customers is free and even when you chose to include paid-for advertising on your channels it remains relatively cost-effective. The biggest investment you will need to make is time. You will need the time to create interesting and relevant content. Pictures of your cat may be fine for your personal accounts, but business accounts require a more professional approach – so bring in the experts.
3. Engage with customers directly
Social media channels allow a direct, personal connection with your customers. Most people interact with social media on their phones and dip in and out throughout the day. Recent surveys suggest that average UK consumers spend around 1hr 15 mins on social media every day, and in the US this nearly doubles. By engaging with customers directly you can set up a reciprocal communication, and the more you communicate with your audience the more likely you are to get a sales conversion for your product or service. When handled correctly, this will build brand trust as well as increased awareness.
4. Build brand loyalty
The two-way communication possible on social media will not just allow people to learn about your business, it will also allow then to understand and appreciate the quality of service you provide. By keeping up a friendly but professional dialogue, you will be able to build genuine brand loyalty – a goal of any business. However, by not engaging efficiently when messages are sent via social media, you can, of course, create a negative impact. It's best to consider your business's capacity for dealing with ongoing communication and look at the possibility of having someone manage the accounts and respond – using your chosen tone of voice – to any queries, on your behalf.
5. Customer satisfaction
The role of social media as a networking and brand communication platform allows the opportunity for people to 'have their say'. Good reviews are always great for business, but they are not always a forgone conclusion. Businesses should not be afraid of the odd negative comment as long as they are dealt with appropriately and any grievances are addressed appropriately. In fact, this will often lead to enhancing your businesses reputation. If people feel their concerns are being addressed, they will, for the most part, appreciate being listened to and this will lead to increased customer satisfaction and brand trust. A brand that values its customers and takes the time to listen and respond thoughtfully will always be perceived in a positive light.
6. Understand the marketplace
By taking the time to read your customer reviews and comments you will gain a valuable insight into how your products, services - and ultimately your brand – are perceived. You can then adjust and improve them accordingly. You can also gain insights and statistics of how well your social media strategy may be working and adjust that if needed. You can discover the kind of people who are interested in your brand and better tailor both your services and how you communicate with them.
7. Increase traffic to your website
By sharing your content on social media and linking back to your website, you can expand on your chosen message and lead people to your other services. Every click through will help your search engine rankings and send a signal to search engines that your brand has integrity, validity and consistency. However, in order to do this effectively you will need regular, interesting and relevant content to link to, otherwise it may backfire.
8. Your choice
There are many social media channels available for your business to use. The most popular are Facebook, Twitter, Instagram, YouTube and LinkedIn, but there are many more. It would be great if you could produce content for all of them, but this is an unreasonable expectation – unless you are a truly huge multi-national corporation. For most businesses, choosing the channels which will harvest the best results is the first decision to make – businesses that are best suited to Instagram may get very little response on Twitter or LinkedIn or vice versa. There are, however, no hard and fast rules about which ones will work best for your business and sometimes you have to try them to find out.
If you would like more advice about how social media might benefit your organisation, get in touch with our team at Seren Global Media on 01792 293 333 or email info@serenglobalmedia.com