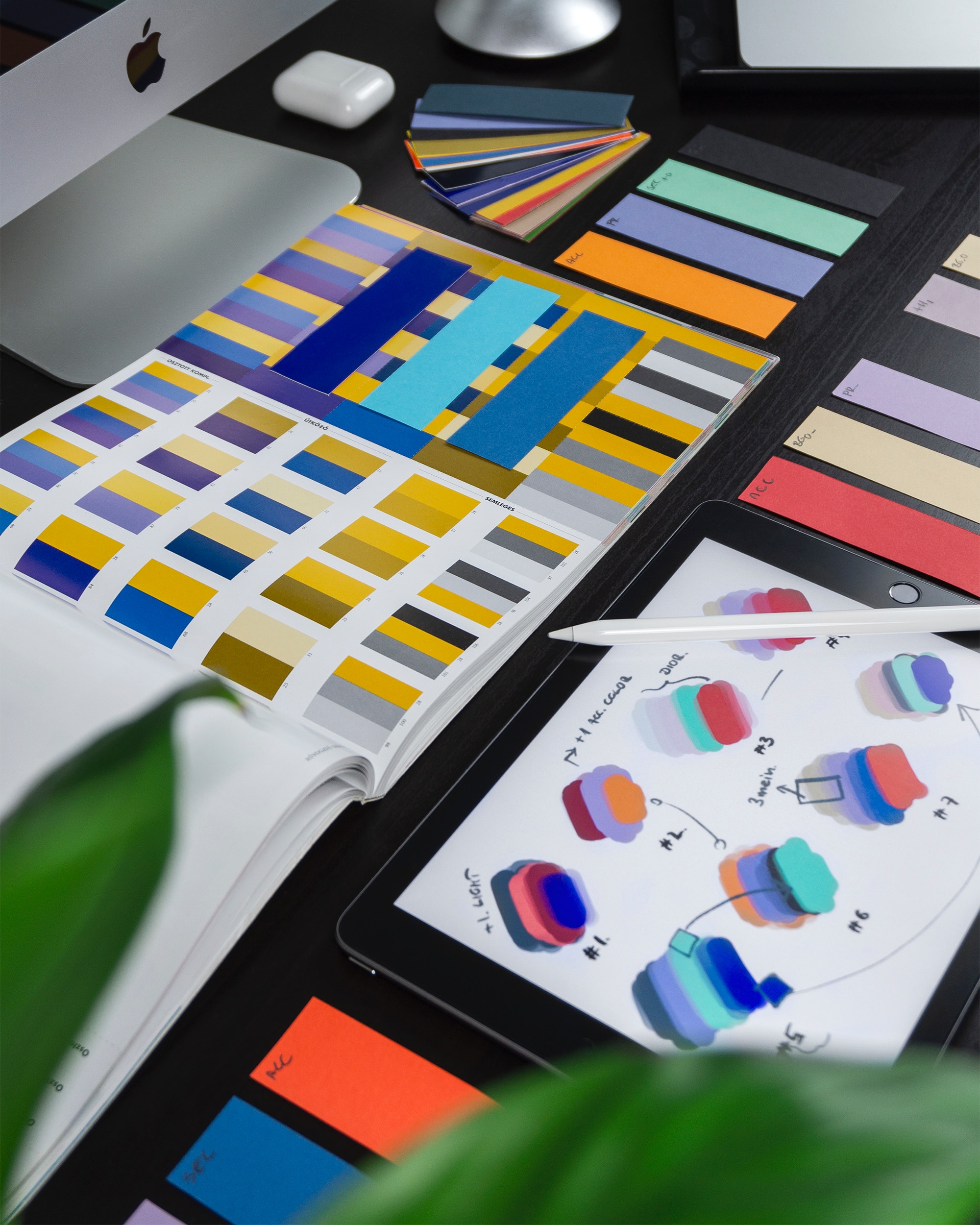 Branding is one of the most crucial aspects of business. It is the identity of a company, representing its values, personality, and vision. A well thought out, original and memorable brand can do wonders for a business, especially in terms of customer acquisition and retention.
Research shows that branding can account for up to 70% of a company's market value, and in the present-day market, where competition is fierce, businesses need to make extra efforts to set themselves apart. Creating a strong brand that captures and maintains people's attention is one way to achieve this.

Branding is not just about creating a logo or a slogan; it is about building an all-encompassing, comprehensive image that reflects the company's personality whilst establishing an emotional connection with its customers. Well-designed branding can create a powerful emotional impact, and here are five reasons why establishing a strong brand is vital for businesses today:


1. Stand out from the crowd
Branding creates a recognisable image for your business that will help customers to remember and identify your products or services. This consistency helps customers recognise the company and establish a stronger connection with it, helping you differentiate yourself from the competition by communicating what sets your business apart.


2. Develop trust and credibility
A strong brand can help to establish trust with customers by providing a consistent and reliable experience. People are more likely to do business with a company they know and trust. A well-established brand can lend credibility to your business and make it more attractive to potential customers, investors, and partners.


3. Create a community
A strong brand can create a sense of loyalty among customers who identify with your brand and its values. This can lead to repeat business, referrals and the development of a brand community.


4. Aid and improve your marketing
Branding can be a powerful marketing tool, allowing you to create a consistent message across all of your marketing channels and build a strong reputation. A great branding design can attract new customers, retain existing ones, and create a strong emotional connection.


5. Engage your employees
A strong brand can also create a sense of pride and ownership among your employees, which can lead to increased motivation, productivity, and job satisfaction.

It's important to remember that your brand is responsible for how your customers, competitors, and community perceive you, so establishing a well-regarded and robust brand is not a task that should be regarded as a tick-box exercise. Instead, it should be regarded as a long-term effort. By implementing effective brand awareness campaigns, a business can shape its public perception and promote its unique selling points (USP).

How we can help
At Seren, we can aid with increasing brand awareness through PR, social media campaigns and more. With more than 10 years helping brands, our roots lie in high quality journalism combined with a deep understanding of media relations to offer bespoke, high-quality content perfect for the digital age.
Contact us to kickstart your brand awareness strategy today.